Print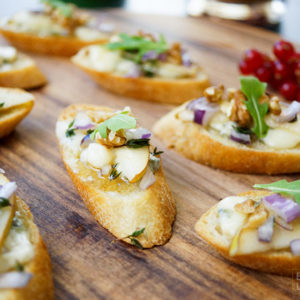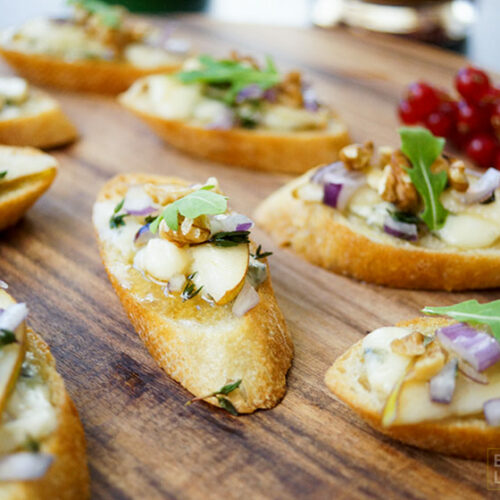 Pear, Roquefort, Thyme, Honey Crostini
This recipe for pear and Roquefort crostini makes for a delicious appetizer that is put together in minutes, can be substituted with goat cheese and apples.
Set the oven grill on high heat.

In a medium bowl, combine the olive oil, pear, onion, and thyme.

Slice the baguette very thinly on an angle. Brush each side with olive oil, place on a baking sheet, then grill in the oven until lightly browned, about 1 minute. Remove from oven, turn bread slices over and top evenly with Roquefort.

Return the bread to oven and broil for 30 seconds or longer, until the cheese is lightly melted.

Remove from the oven and arrange the pear mixture over the tops of the toasts. Drizzle with honey. Garnish with walnuts and a couple arugula leaves. Enjoy!