Print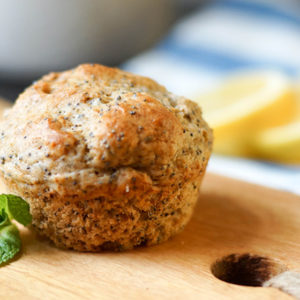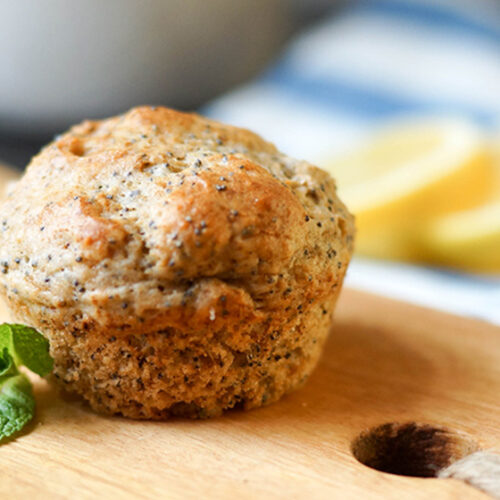 Lemon Poppy Seed Muffins
Moist, tender, delicate, and bursting with flavor, these deliciously healthy lemon poppy seed muffins are made with Greek yogurt, whole wheat flour, and cane sugar.
Dry Ingredients (Bowl 1):
Wet Ingredients (Bowl 2):
Preheat the oven to 350°F / 180°C and line or grease a muffin tin.

In a small bowl, add the flour, baking powder, baking soda, salt, vanilla and poppy seeds; stir until combined.

In a large bowl, whisk together the oil, eggs and sugar until smooth. Mix in the yogurt, then add the lemon zest and juice. Stir until smooth and well combined.

Add about 1/3 of the flour mixture to the wet ingredients at a time and using a spatula, stir until just combined. Continue until all flour has been used. Do no over stir.

Spoon the batter evenly into the muffin tins, filling them about two-thirds full and bake between 15-18 min or until a toothpick comes out clean.

Remove from the oven and let rest for 5 minutes before transferring to a wire rack. Let stand until cool enough to handle. Serve warm or at room temperature. Enjoy!
If they don't disappear before your eyes...store them in an airtight container once fully cooled.