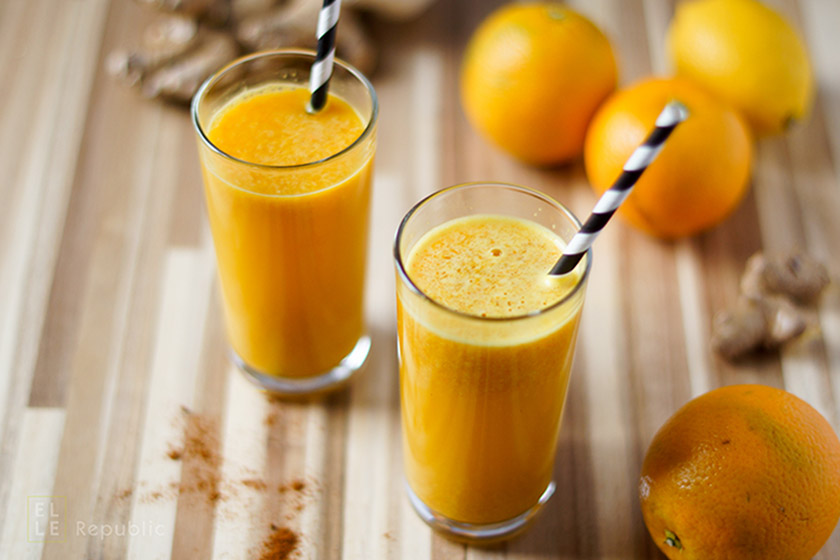 There are all sorts of things that can leave us feeling in need of a recharge, especially this time of year after weeks of festive indulgence. Guilty! There is no denying it, tis the season for overindulgence! Visits to the Christmas markets for mugs of warm Glühwein and Bratwurst sausages, baked homemade sweets, alcohol-fueled parties, and festive dinners….plus all that holiday stress I keep hearing about…these are all things that can take a toll on our livers, making it fatigued and inefficient when it comes to toxin removal.
I don't know about you, but after the Christmas blowout I definitely feel the need to put some healthy foods into my body. I like to jump-start the process of getting on track by drinking a smoothie in the morning. It's got to be one of the most simple ways to give the body a quick boost.
This detox drink is FULL of healthy, naturally detoxifying ingredients that are especially good for your liver (and colds or flu!). There are several reasons detoxing your liver may be a good idea…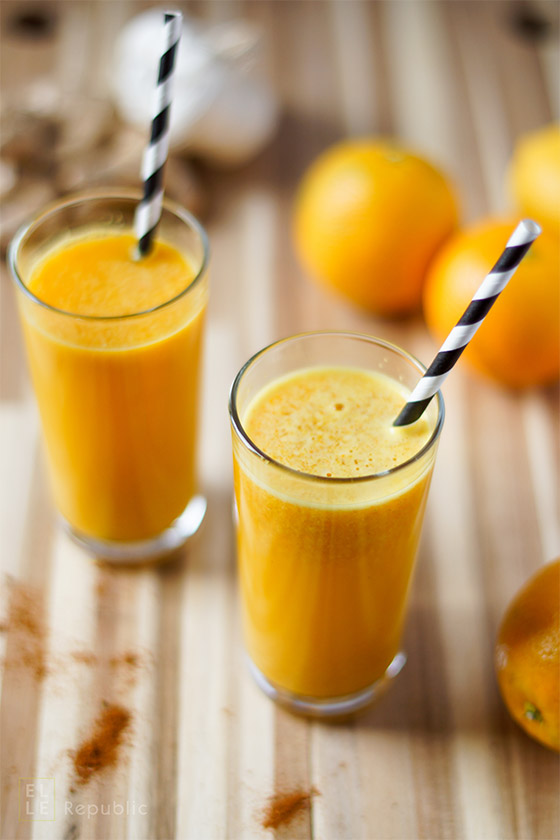 Why this detox drink is good for the liver
Your liver is your "go-to guy" for keeping your body healthy. As the second largest organ (besides your skin) it has an effect on everything: from your immune system, to digestion and nutrient absorption, to how your skin looks—the list is long. Its your natural, built-in detoxification system that sifts through every single thing that comes into your body and uses what it can and gets rid of what it can't. When your liver is healthy and functioning properly, it's an absolute rock star at filtering out and carrying away unwanted waste and toxins, leaving you feeling more energized (and looking good too!).
Because it's important to keep your liver happy, focusing on that are good for it will help alleviate some of the burden.
Key ingredients in this detox drink:
LEMON: Lemons love your liver and your liver loves them back! They are high in vitamin C and antioxidants and believe it or not, they are also incredibly alkaline once inside the body. They support liver function, help with digestion, purify the blood, flush out bacteria, fight wrinkles and rejuvenate skin. Drinking warm lemon water every day is something I swear by!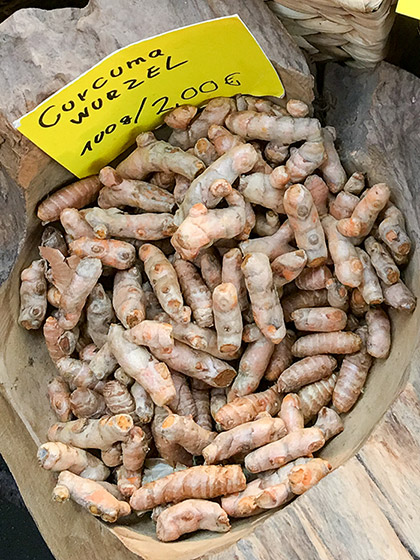 GINGER: Ginger is another wonder food. One your tummy will love you for. It has a long history of helping relieve nausea, indigestion and bloating, plus it helps nutrient absorption, strengthens the immune system, and supports healthy digestion by purifying the body from the inside out.
TURMERIC: This finger-staining brightly colored orange spice is a relative of ginger and boasts a whole host of the health benefits. It's a powerful antioxidant and anti-inflammatory, plus there are a number of studies that reveal the potential benefits it may have in helping fight infections and some cancers, as well as it's ability to help treat digestive problems.
GARLIC: The health benefits are countless! Garlic is loaded with sulfur, a mineral that helps rid the body of toxins, plus it supports the liver by boosting its detoxification enzymes.
CAYENNE PEPPER: This potent spice not only packs a punch but it also fires up your digestive system, stimulates the metabolism and helps break up mucus and toxins. It is often used to detoxify and cleanse the body and combining it with lemon makes cayenne's natural heat a little more tolerable.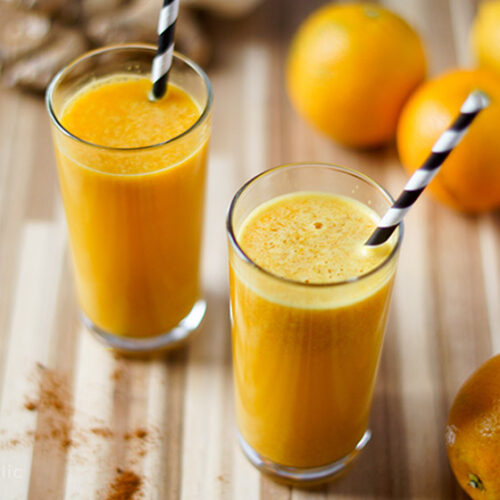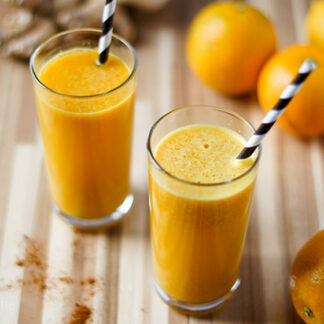 Ultimate Liver Flush Detox Drink
The ultimate post-holiday liver detox drink with orange juice, lemon, ginger, garlic, turmeric, cayenne pepper. Smoothie juice to boost your health. 
Ingredients
juice of 3 oranges

juice of 1 lemon

(or lime)

1

tablespoon

freshly peeled and grated ginger

1/2

tablespoon

peeled and roughly chopped fresh turmeric,

(or 1/2 teaspoon ground organic turmeric)

2

garlic cloves,

minced

1/4 - 1/2

teaspoon

ground cayenne pepper
Method
Combine all ingredients in a blender and process until liquified.

Strain (if desired) and pour into a glass. Drink at least 30 minutes before your next meal.
Notes
Depending on the desired intensity, you can adjust the ratio of cayenne. Be prepared, the combination of ginger and cayenne makes this detox drink quite spicy.
Did you try this recipe?
Then tag @ellerepublic on Instagram and hashtag it #ellerepublic
How did you like it?
Please let me know how this Ultimate Liver Flush Detox Drink recipe turned out for you! I would love to hear how you liked it. Simply rate it with the stars above ⭐or leave me a comment and rate it below.
Did you make any changes to this recipe?
If you have tips for other readers, let me know! It helps me and other readers so much. Sharing is Caring :-).