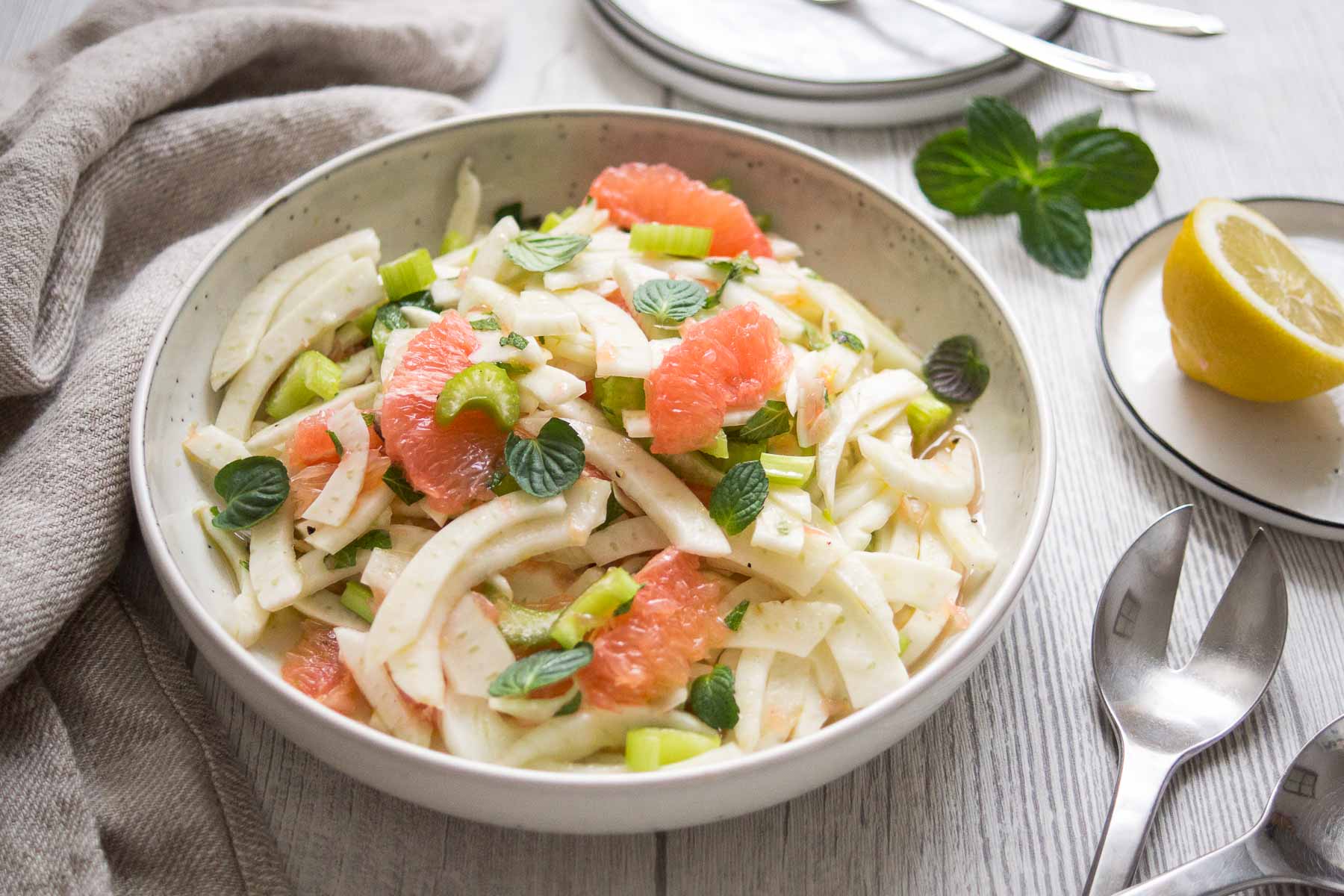 My love affair with raw fennel is far from over. Perhaps it's a love of all licorice-like things. Anise – yes, love it. Fennel seeds – yep, them too. Ouzo – err, reminds me of my introduction to the Pink Palace on Corfu as I was 19. Fell in love with Greece back then, but I never developed a love affair with ouzo.
Thinking of all things licorice…remember those black licorice ropes? Loved them. And they are still 34 inches long (that's 87 cm!) even still after 50 years! Bags of chips may get smaller but not licorice ropes. During my travels to Amsterdam a couple times a year, I am always amazed at the shear assortment of licorice they have. It's such a small country and there is so much licorice!
A Dutch colleague recently told me that the Netherlands has highest per capita consumption of licorice in the world (almost 2 kilograms per person per year!). Yes, the Dutch love their licorice. But actually it's not the kind of licorice you are thinking about. It's nothing like Twizzlers or even close to the North American slightly-salty, black, dense and chewy candy we know as "licorice".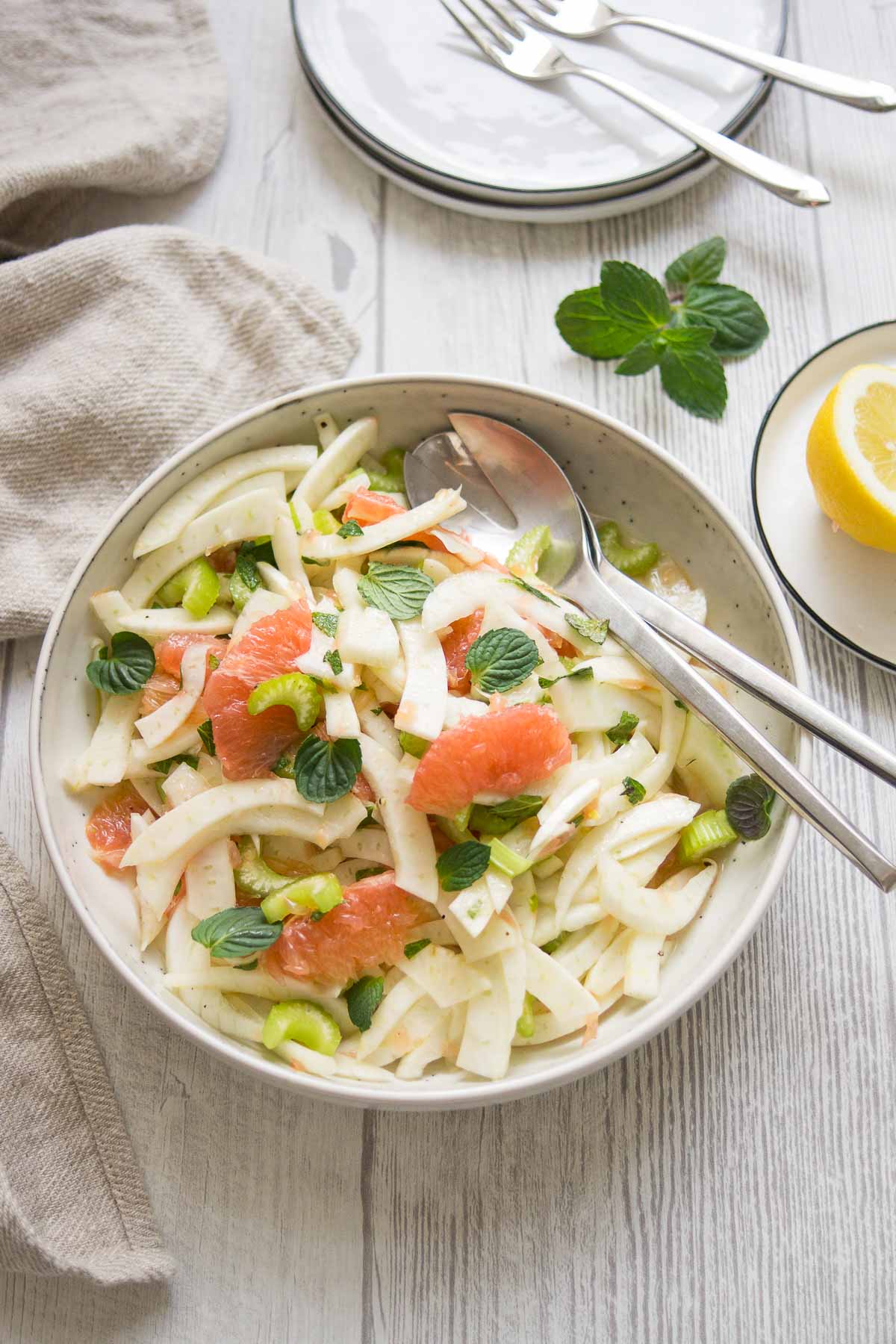 No. The Dutch prefer a slightly more offending version. Let's call it "drop", as the Dutch do. Drop being Dutch for "licorice". Drop is a bit of a Dutch culinary icon. There is a flavor or type of drop for every taste from sweet to salty, hard to soft, small, big – you have it. They also have some pretty creative flavors and shapes. From monkey heads, to starfish and sea shells covered in sea salt, to tiny licorice keys, cell phones and watches, to horse heads (Macho Maffioso) just for those Godfather fans…honey flavored, flavored with ammonium chloride for a salty, tangy flavor or given a sugar-coating (even banana flavored) …or even filled with a shocking amount if salt in the middle. You got it. Now that's what I call a love affair with licorice. Thanks, but I'll stick to my licorice ropes.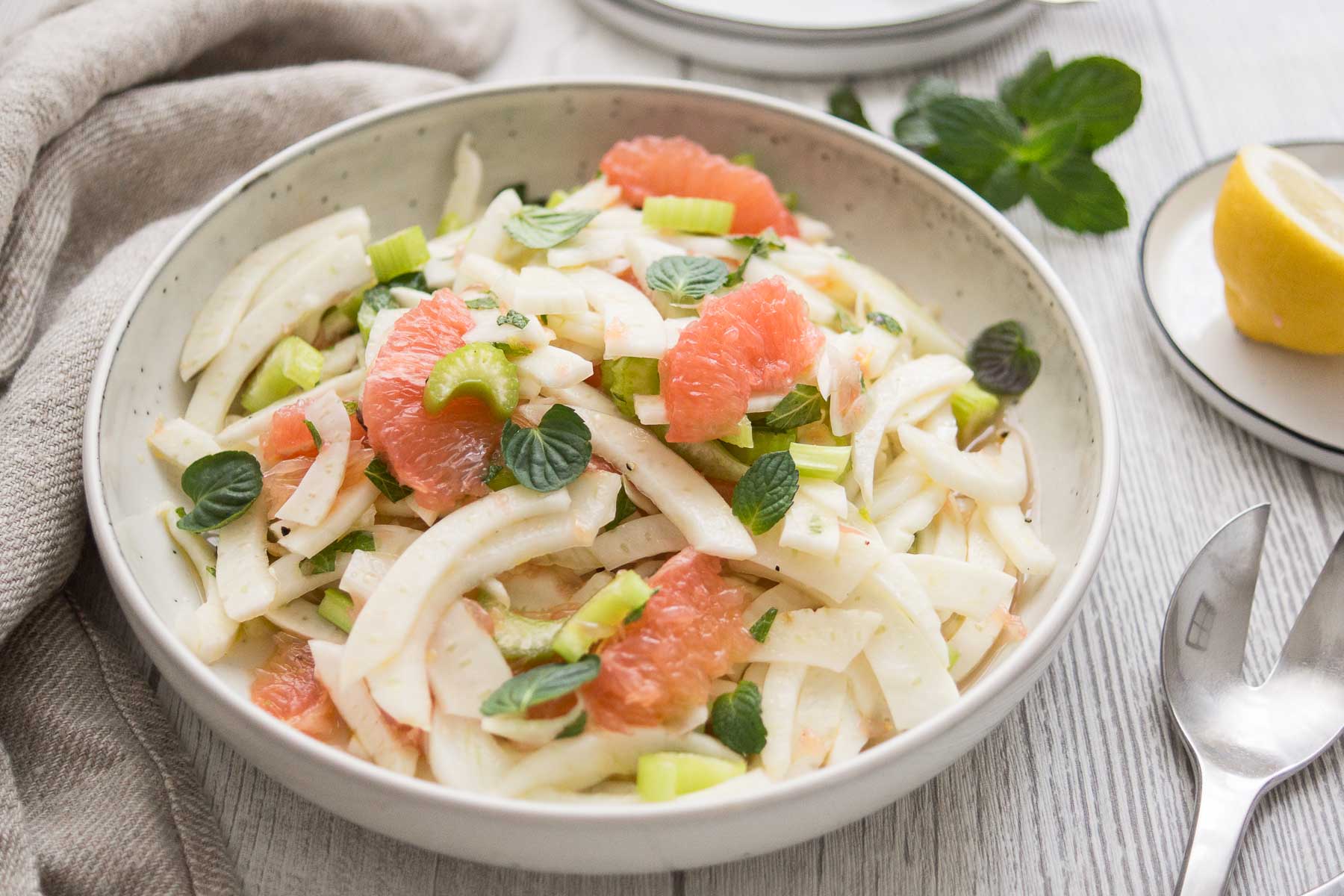 A tasty combination — Fennel Salad with Pink Grapefruit
So back to MY love of fennel. Perhaps there is nothing new about combining fennel's sweet anise flavors with juicy bittersweet grapefruit. But really a simple combo of great flavors that so nicely compliment each other can never be wrong. With the addition of fresh, crispy celery, some of the most simple combinations can be so utterly magical. I love this salad!
How to section grapefruit
As preparation for this pink grapefruit, celery and fennel salad you need to section the grapefruit. To do so, use a sharp knife, peel the grapefruit and remove all of the bitter white pith. Working over a bowl, cut in between the membranes to release the sections, squeeze the juice from the membranes into the bowl (reserve the juice).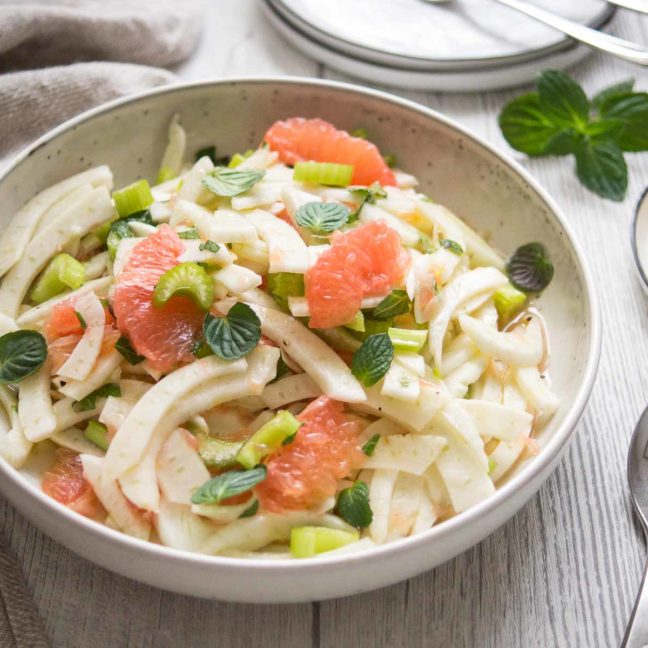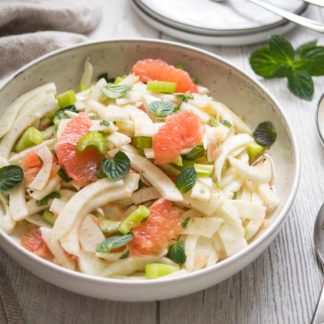 Pink Grapefruit, Celery and Fennel Salad
A fennel salad with sweet anise flavors, juicy bittersweet grapefruit, crispy celery. A simple combination that is absolutely delcious.
Ingredients
1

large fennel bulb,

thinly sliced

1

pink grapefruit,

peeled, sectioned and juices reserved

1

celery stalk,

thinly sliced

3

tablespoons

extra-virgin olive oil

1

tablespoon

freshly squeezed lemon juice

1

tablespoon

fresh chopped mint leaves

sea salt and freshly ground pepper,

to taste
Method
In large bowl, whisk together 1 tablespoon (or more) of the reserved grapefruit juice, olive oil, lemon juice, chopped mint, salt and pepper. Add the sliced fennel, grapefruit, and celery; toss gently to combine. Season with salt and pepper, to taste. Serve and enjoy!
Did you try this recipe?
Then tag @ellerepublic on Instagram and hashtag it #ellerepublic
How did you like it?
Please let me know how this Fennel Salad with Pink Grapefruit and Celery recipe turned out for you! I would love to hear how you liked it. Simply rate it with the stars above ⭐or leave me a comment and rate it below.
Did you make any changes to this recipe?
If you have tips for other readers, let me know! It helps me and other readers so much. Sharing is Caring :-).
This post contains affiliate links. If you decide to make a purchase through my link, Amazon will pay me a commission for it. This doesn't cost you anything additional and the price remains the same. More about advertisements on Elle Republic.